Wireless food temperature monitoring and task delegation application. Ensuring automated HACCP compliance for kitchens.
FoodSafe provides busy food and beverage outlets with real-time verification that their food and drinks are in safe temperature ranges, using wireless technology. Reduce workload and get instant alerts on your phone, tablet or computer, anywhere in the world.
The complete FoodSafe software system improves your food safety and assigns your staff daily duties to comply with HACCP regulations, eliminating hazards and minimizing risk.
Eliminate exposure to your organization, reduce your insurance premium, and
efficiently manage your kitchen.


---
48 million Americans are affected by foodborne illnesses each year.
The complete FoodSafe software system helps you eliminate hazards and minimize risk to comply with HACCP regulations, improve food safety, and ensure positive experiences for your customers.


| | | |
| --- | --- | --- |
| Remain HACCP Compliant | Maintain Hygiene Standards | Reduce Manual Workload |
| | |
| --- | --- |
| Manage Staff and Task Assignment Remotely | Cut Your Insurance Premium by Minimum 10% |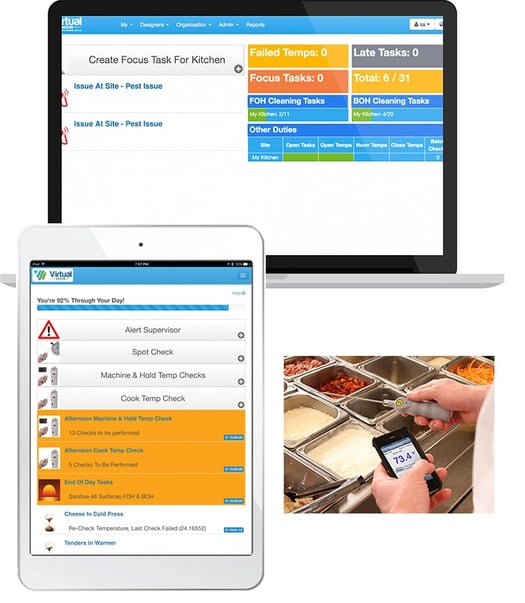 ✔ Bluetooth probes for accurate temperature verification
✔ On-wall, automatic frig/freezer temperature sensor
✔ Proactive compliance with real-time alerts
✔ Timestamp automation
✔ Detailed reporting and analytics
✔ Improve worker productivity
✔ Ensure customer satisfaction
Tired of paperwork, manual logging, and chasing up checklists during food audits? With FoodSafe, supervisors and executive chefs can remote assign tasks to food outlets or specific staff via the Dashboard.
Receive instant alerts when a food outlet is non-compliant and manage task delegation amongst staff to reduce labour costs. Food audits are as simple as clicking a button to generate an automated report based on the selected criteria.
Using HACCP compliant, wireless temperature probes, FoodSafe ensures food service businesses obtain real-time verification that food and drinks are within safe temperature ranges — all at the click of a button.
Watch how FoodSafe ensures safe temperature ranges and mitigates risk for your organization at the click of a button.
---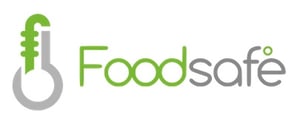 Request a free demo and learn how FoodSafe improves your food safety, staff productivity, and customer satisfaction.