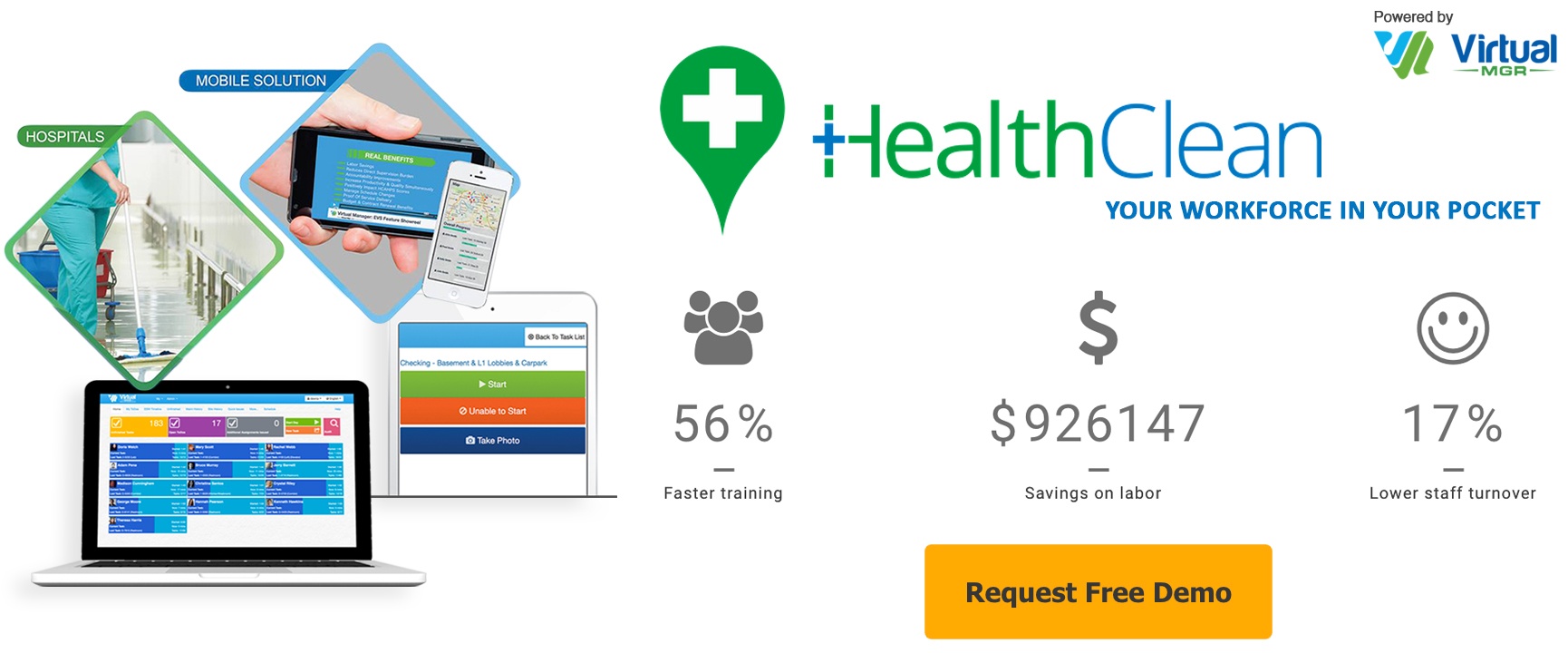 ---

The complete software solution to maintain the highest hospital standards and remotely manage daily employee schedules and tasks in real-time.

HealthClean is a powerful software platform for hospitals that allows management, supervisors, and staff to efficiently manage their operations. Supervisors delegate set tasks to staff that need to be completed for the day and can shift tasks from cleaner to cleaner with a simple click and drag function.
High priority tasks, such as spills, can be instantly delegated to nearby staff based on their location. Staff can also log maintenance issues through the platform's user-friendly interface for the relevant maintenance department to resolve.
Case Study: University of Rochester Medical Center (URMC)
Mark Schwartz, Director of Operations, and Chris Licata, Assistant Director of Facilities & Environmental Services, at the University of Rochester Medical Center (URMC) briefly discuss how Virtual Manager HealthClean has improved their efficiency, quality, safety, and employee satisfaction, as well as generated impressive savings for the URMC with an ROI within only four months.
Transform your healthcare operations, increase quality standards, and
produce real labor cost savings to your facilities.


---
Boost HCAHPS Scores and Obtain Real Labor Cost Savings
Properly training, managing, and monitoring your cleaning staff is one of the most important elements in managing the ongoing costs of your healthcare facility and helping keep operating expenses at reasonable levels. HealthClean includes a variety of powerful tools that can be custom-built to help you more effectively deploy your employee and financial resources ultimately saving you a significant amount of money over time. Cost savings are realized via increased productivity and quality cleaned facilities, better HCAHPS scores, and subsequent reimbursements.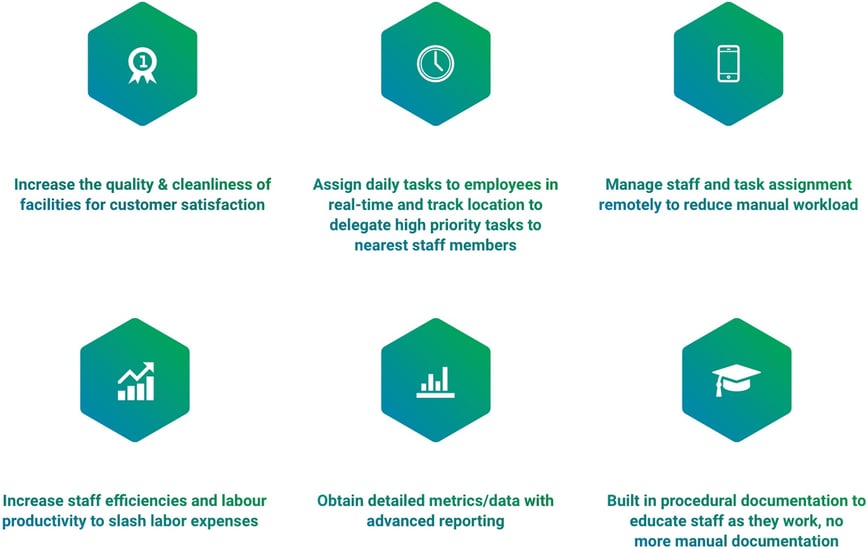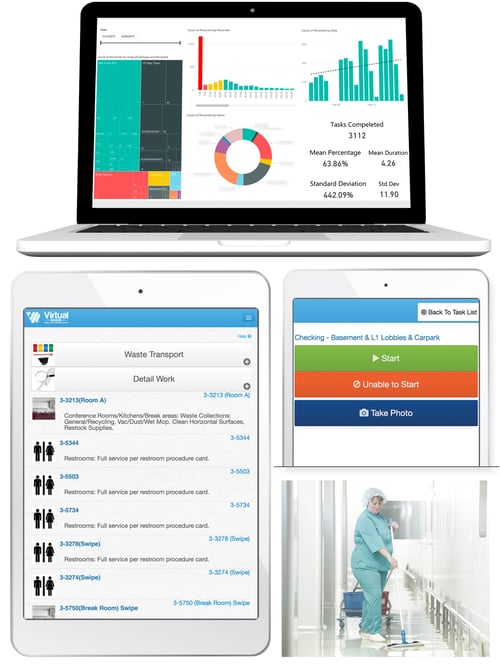 ✔ Real-time, live data
✔ Easily manage schedule changes and task assignments
✔ Staff location monitoring
✔ Electronic auditing
✔ Positively impacts HCAHPS scores
✔ Improves TJC quality of care measures
✔ On-demand access to training guides and procedures
✔ Decrease the likelihood of HAIs
✔ Streamline data gathering (maintenance reporting,
inventory use)
✔ Detailed reporting and analytics
✔ Multi-lingual, easily integrated, user friendly platform
✔ Improve worker productivity and quality of cleanliness
✔ Ensure staff, patient, and visitor satisfaction and safety
HealthClean empowers management to measure staff performance and efficiencies with advanced reporting and make key decisions to improve their operations. Supervisors can focus less on administration and more on efficiently managing their team and daily workflow.
HealthClean allows staff real-time communication with managers, improving response time to critical issues. Training of tasks is made simple with the built-in eLearning component along with instant access to policy and procedural manuals to ensure the facility is compliant.



Determine where and when an asset was last detected to improve preventative maintenance, asset utilization, reduce theft, and avoid lost time spent searching for assets. Ask about FindMyAsset.
Download brochure.
---



Request a free demo and learn how HealthClean increases your operational efficiency and reduces labor costs.