Free Green Cleaning Assessment Designed To Advance Your Organization's Janitorial Operations

We all know the formula for sustainable operational success — develop and promote sustainable practices, improve operational efficiency, minimize health risks, and reduce resource consumption. That plan is easier said than done though, especially when trying to balance today's environmental and economic climate while maintaining the highest standard of cleanliness, health, and customer satisfaction.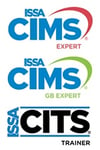 To help you advance your sustainable cleaning practices, our team of certified Cleaning Industry Management Standard Experts (CIMS-ICE), Green Building Experts (CIMS-GB), and CITS Accredited Certified Trainers (ACT) will meet with you to evaluate your cleaning processes and develop a customized plan to meet your specific green cleaning goals.
The goal of the assessment is to:
evaluate the full impact that your current janitorial chemicals and equipment have on the health of your facility, environment, and occupants.
recommend a customized implementation plan designed to help you optimize your cleaning operations by reducing costs, time, labor, resource consumption, and environmental impact.
outline a customized training program focused on increasing efficiency, sustainability, and educating you and your staff on important health, safety, and environmental measures.
develop processes for environmentally responsible practices that in turn can earn you LEED points for green cleaning and protect the ongoing health of your facility, occupants, and the environment.
Learn more about our results and solutions from our happy customers.